Click for Cookies: AI and Affiliate Marketing
Affiliate marketing has risen from its slightly murky early days to be a sophisticated and powerful channel in the marketing funnel. With more understanding, strategic thinking and innovation on the side of both the affiliates and the clients, it has shaken off its controversial reputation, which owed to the early days where it was muddied by spammers and black operators.
Affiliate marketing, or performance marketing as it is also known, is now a huge industry and a key weapon in the arsenal of many online advertisers. It is growing so fast that it is predicted to be worth $6.8 billion as an industry by 2020. It is a lucrative channel for businesses and advertisers, who are realizing the value of spending billions a year on affiliate partner commissions, as well as for the publishers, bloggers and performance marketers themselves, who are driving valuable traffic to merchants and being rewarded handsomely for their troubles.
An Introduction to Affiliate Marketing
For those unfamiliar with it, affiliate marketing is a simple idea in principle. It an adaptation of traditional advertising, but involves paying commissions to digital marketers who can direct customers to the advertiser's site. Often they are paid a percentage of the value of the sale, or a fee per lead. Typically, affiliates might be publishers of a magazine site or a blog, email marketers with an active audience of readers, or social media marketers who use their preferred channel to drive relevant traffic. Other affiliate marketers might use PPC and dedicated landing pages to find would-be customers for their advertisers. Pretty much any online channel that offers a route to an audience will have a presence of affiliate marketers.
Amazon offers one of the most popular affiliate programs, with advertisers using links, banners, reviews, display ads, or other media on their channels to promote products sold on Amazon. If a reader clicks on their link, then their purchases made within a certain time-frame are attributed to the affiliate, and they receive a percentage of the sale value.
This simple concept has developed quickly over the years. Many price comparison sites use complex algorithms and configure a variety of APIs to present live pricing updates. But many make their money essentially in the same way as an affiliate would; by referring targeted traffic to the merchant's site to complete a purchase.
Many sites make almost their entire revenue from affiliate marketing, while for many advertisers, there are full-time roles or departments dedicated to managing these affiliate relationships and maximizing their returns. There is also an industry of affiliate 'networks,' companies that connect advertisers with affiliates, managing the relationships, providing creative media, and technical assets such as API and XML feeds. They also ensure the commissions are tracked and paid.
Why AI has a part to play in Affiliate Marketing
Playing such a key part in the marketing funnel, it's natural that affiliate marketers, and affiliate marketing managers, would want to make the most of the latest mar-tech developments. Artificial intelligence is already playing an increasingly important role across the digital landscape, which is providing opportunities for improving audience targeting, managing reporting, automating key processes, making communications more efficient, and optimizing design, creative and journeys to conversion.
Let's look at some of the areas where AI offers opportunities for boosting performance marketing.
Improving communications between networks and publishers
Affiliate marketing is a fast-moving space. Many of the most successful publishers rely on speed to get the most up-to-date content out to their readers or finding the best new deals to promote as quickly as possible.
And for the clients or affiliate networks, they can be dealing with hundreds, thousands or tens of thousands of publishers at any one time.
Webgains, an affiliate network since 2004, has partnered with IBM Watson to offer what it calls affiliate marketing's first ever chatbot. The machine learning-powered personal assistant allows publishers to quickly find the information they need, manage their campaigns, and discover new opportunities, at the same time reducing the workload of the network's account managers.
Spotting key opportunities for affiliate managers
For overworked account managers, handling thousands of affiliate relationships can be overwhelming. But as well as improving communication channels through chatbots and automated communication tools, AI can also play a crucial part in monitoring performances.
Machine learning can take away a lot of the heavy lifting of manual reporting, allowing the monitoring of these different affiliate properties to be done in a much more efficient and effective manner. Being able to monitor thousands of relationships at scale allows for spotting trends in the data, which can be crucial for affiliate success. This would help account managers to pick out the affiliates that offer the most potential, developing one-to-one relationships earlier, to be able to grow the potential of those key publishers, leading to better results for both parties.
Improving the quality of content
Content is king! Or that was the line that was often trotted out by self-proclaimed SEO 'gurus.' Of course, quality content is an essential part of an effective website and is important for affiliates if they want to attract eyeballs to their page and build up an audience to click on their affiliate links. Back in the murkier days of black hat affiliates, keyword stuffing and poorly spun article rewrites filled endless blogs, hoping to attract search traffic and send them through to purchase items using their referral links.
These days there is much more emphasis on quality over quantity. Whether it's writing reviews, editorial articles, or buyer guides, search engine spiders and human readers alike will quickly be able to separate the wheat from the chaff, seeing right through the low quality churned out content that is just desperately trying to push people towards their affiliate links.
But producing enough content of good quality is a constant battle for affiliate marketers, ranging from sole bloggers through to international multimedia publishing houses.
Despite the early skepticism over 'robots writing copy,' artificial intelligence now has a crucial part to play in helping with the research, sourcing, writing, and publishing of use and high-value web content, whether that includes producing dynamic media, or collating written articles.
Examples include Curata, which uses machine learning to find you the best and most effective content from around the web to curate and share with your audiences. Publishers such as The Washington Post have been experimenting with AI-generated news articles, while tools including Persado often AI-driven language processing to optimize email subject lines or social media updates. Even Microsoft Word's new Editor feature uses artificial intelligence to provide proofreading for your written work, something that has often seemed like a luxury service for bloggers with limited resources.
Making the most of such advancements can help publishers produce more quality content on a bigger scale, but also, importantly, optimize that content to suit the right audiences and to drive the desired actions. For example, a dynamic email subject line that changes depending on what products within it are most likely to be of interest to each reader will encourage higher open rates and drive better click-throughs to the commission-paying affiliate site.
Finding the right audiences, in the right places
One of the biggest attractions of affiliate marketing is the ability to find relevant audiences and capitalize on existing engagement and readerships of other websites and online communities. In the early days of affiliates, there may have been something of a scattergun approach, where bloggers or site owners applied for an account, then the affiliate managers just took whatever results they could from the wide range of inbound links flying about.
These days the impact of AI on audience targeting, predictive analytics, and cohort segmentation means the opportunity is there to get much more granular. Advertisers are making the most of these developments every day with AI-powered programmatic display campaigns, lookalike audiences on Facebook, or custom intent audiences on Google's AdWords. The same principles can be developed for affiliate-based audience targeting too, on both the affiliate and the client side.
So long as there are datasets and measurable goals to plug in, then AI-platforms can analyze the data and 'learn' which publisher sites offer the most potential and the most powerful results when it comes to driving relevant traffic. Applying it to every stage of the relationship, and the opportunity to use machine learning to automate the largely manual process of approving new affiliate applications could offer major efficiencies for large-scale merchants.
Optimizing ad creative
Affiliate marketers often have very tight margins. They are also often competing in a very competitive space. That means not wasting advertising dollars is crucial to the bottom line. 'Advertising arbitrage' was a common and relatively easy tactic in the early days of performance marketing. So long as your PPC costs were cheaper than the commission fees you were earning for each referral, then you were in profit.
But growing competition, clampdowns from Google on the quality of sites that it allowed to advertise through AdWords, plus stricter regulations from the merchant sites meant the door was largely closed on the 'set it and forget' churn tactics.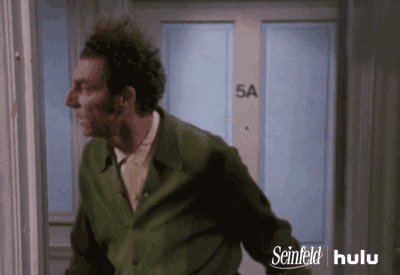 These days affiliate sites have to offer some value to be able to earn good placements on key advertising platforms, and, crucially, to earn the trust of their readers. But paid audience acquisition is still essential for many affiliates to be able to get the traffic needed to earn referral clicks.
You only need to search any personal finance-related search term into Google to see the competition amongst affiliates in the paid search results, with many of the top positions occupied by price comparison or cashback sites.
This high level of competition makes optimizing your ad campaigns more important than ever, to squeeze as much value as possible out of your spend.
Native advertising platforms such as Taboola are experimenting with machine learning modeling to improve placements and provide real-time optimization or targeting, headlines, and imagery. Machine learning is now also firmly embedded in the testing and optimization options available to Google and Facebook's advertising. Dynamic creative, audience matching and built-in split testing are all features that are improved by AI and can help affiliate marketers reduce their cost per acquisition and boost their bottom lines.
Optimizing affiliate site layouts
For any online business, having a clear idea of the goals of your website are crucial to an effective design. The sites used for affiliate marketing can come in all sorts of shapes and sizes.
For example, a newspaper site might be focused largely on producing news articles and features but uses affiliate links within the content to generate additional revenue. Price comparison sites are built around an affiliate model, through curating prices from a range of merchants. You will also have some sites that act purely as a single product landing page for paid traffic, funneling users through to the merchant site to complete a purchase or sign-up.
But being clear on the goals helps affiliate marketers optimize their content and design layouts for the desired layouts. The principles of conversion rate optimization can be applied to an affiliate site, just as they can to an ecommerce site. So long as your hypotheses and split tests are geared towards a specific goal, then you can optimize your pages and buyer funnel.
The use of AI within CRO is helping drive more effective split tests, higher volumes of testing and allowing marketers to build more variations of their designs and achieve powerful results faster. Sentient Ascend, for example, uses evolutionary algorithms to test more variations that would be possible using a traditional A/B test. For an affiliate site, this would allow you to get to the highest converting page layouts quicker, meaning a better return for both you and your merchant partners.
As a multi-billion dollar industry, affiliate marketing is an area where innovation and fast-moving ideas are essential. That means it is perfectly suited to take advantage of the speed and efficiency that AI-powered marketing tools offer and it is something we will no doubt see more of over the coming years.